Water jet processing can cut any material and is environmentally-friendly
We cut using water under high pressure.
This is a field which receives a lot of attention within the field of cutting processing, and one of its greatest characteristics is the ability to cut any material.
It can even cut materials which are badly affected by heat, such as carbon fiber etc., which is currently receiving significant attention.
Example of processing via water jet cutter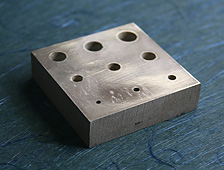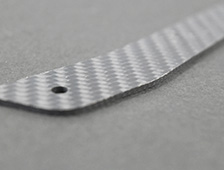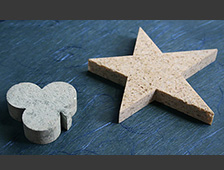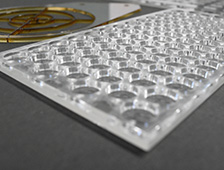 Benefits of water jets
This is a processing method which uses high-pressure water to cut through any material.It is able to cut through anything, metal or non-metal etc., regardless of material.There are two methods; abrasive jets and hydro jets.
Various types of cutting processing are possible for materials including metals such as iron, stainless steel, aluminum etc., as well as for resin, glass, rubber, wood, ceramics, acrylic, sponge, cloth, leather etc., without deforming the material.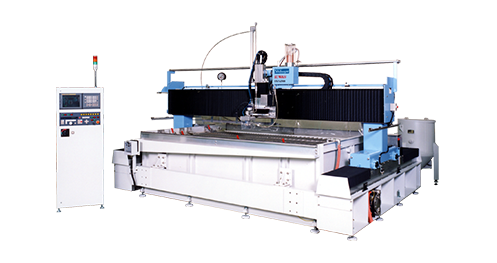 We employ an environmentally-friendly polishing system
We have in place a device which collects the abrasive inside an open catcher.
Waste water is collected in a drum can, and the water is separated from the solid matter via a separator and then recirculated.We employ an environmentally-friendly system.